---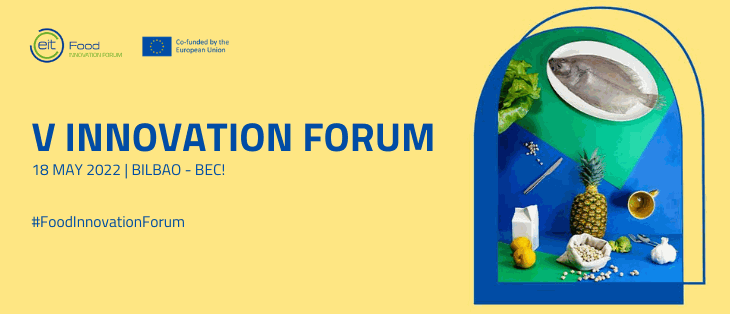 The EIT Food Innovation Forum is EIT Food's annual event focused on Targeted nutrition. On May 18, The V Innovation Forum will bring together the most innovative tageted-nutrition projects and experts. We will talk about the future of targeted nutrition and how new trends will transform the sector in the upcoming years. 


Registrations will be shared with Food4Future. Food4Future World Summit will take place from May 17th to 19th 2022 in BEC! to showcase the latest technologies, solutions and automation systems that are transforming the food industry.

This year the main topic of the event will be "Systemic Challenges", focusing on the Education & Behaviour challenges of EU consumers and Health and Economic challegues. Hand in hand with this, you will enjoy and learn from four interventions about behaviour change, healthy aging, prevention and intervention in silver. 


The best opportunity to do networking and matchmaking! Find people with complementary skills and create the great future projects.

See agenda here. 

Le contenu suivant apparaitra sur tous les événements